I just got back from Games Workshop, and I got a chance to read the new Lizzie Codex.  Now I know what direction I'm taking the Lizards.  A few alterations, but mostly the same.  Slann Generations are gone, now.  Also, the Jaguar Charm is gone, so no more Nike-Saurus.  
There's a tournament in February... I might try and speed paint some more goblins, or might just take the old style Lizards.  
And now here's some Lizards for you:
Here's some skinks, along with a Chameleon: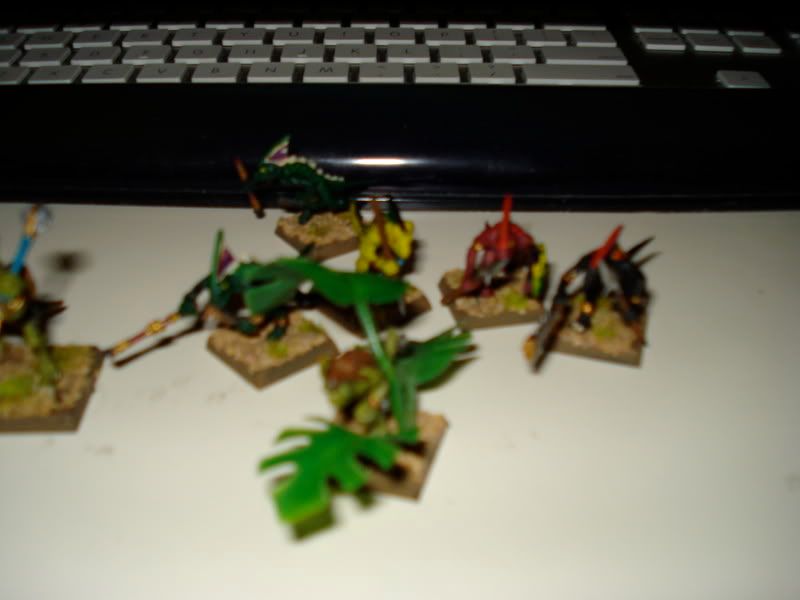 Here are my two skink priests (L to R: Lemmy and Tupac):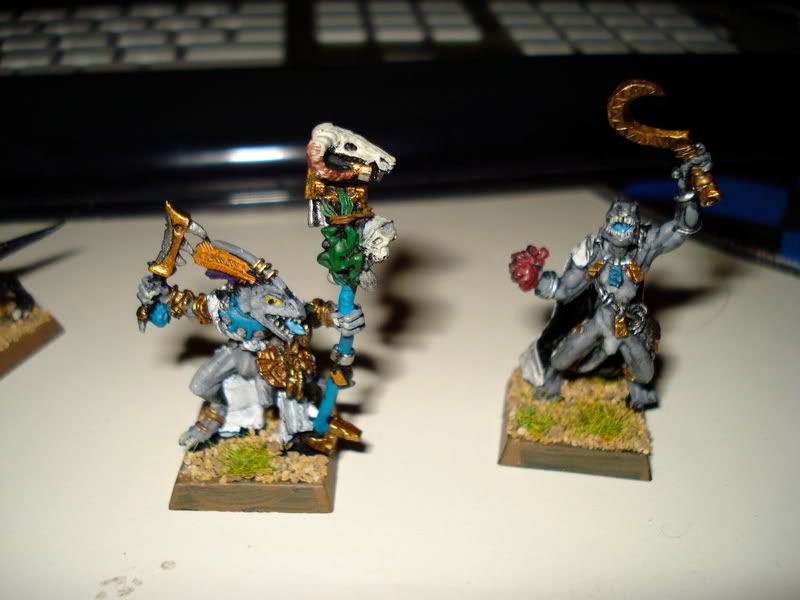 One of my Kroxigors: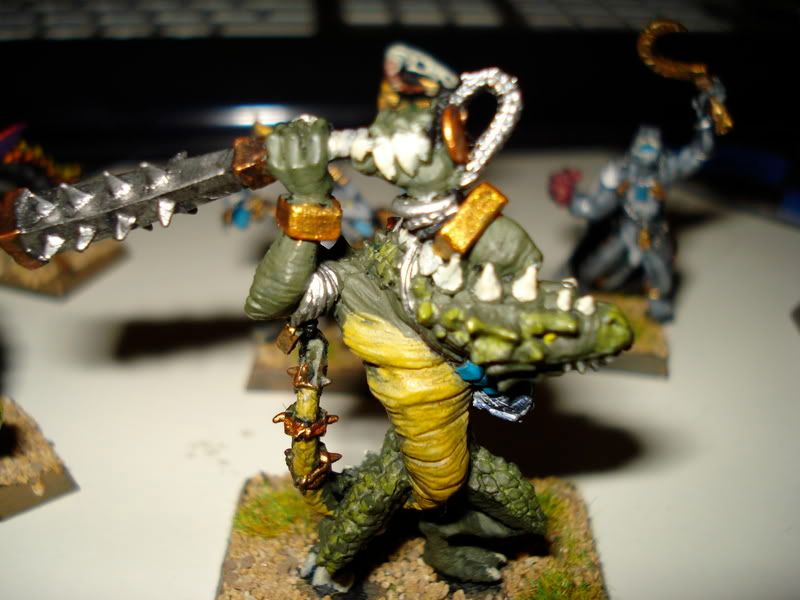 And Ottoman, Himself: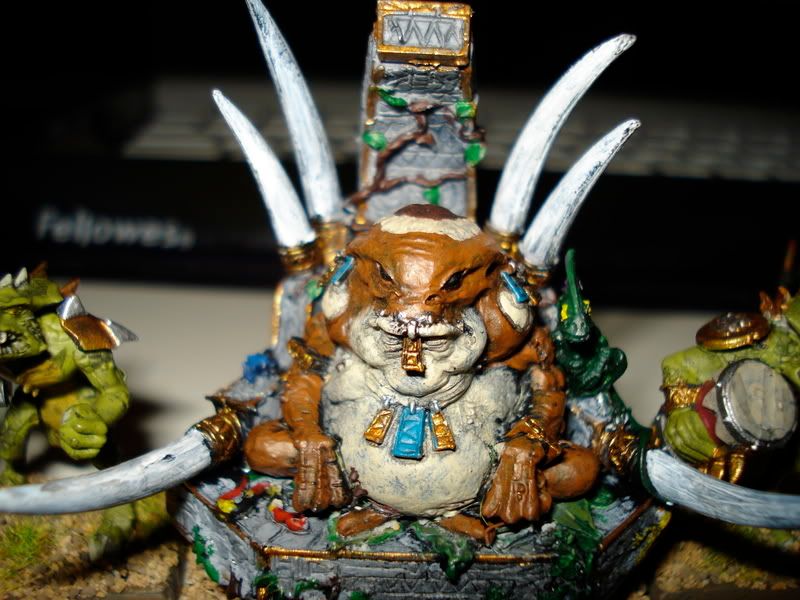 So, there ya go. Tupac was converted from a warchief using green stuff, I have 4 Kroxigors, one of which I painted as an albino.
The Chameleon is decorated with some stuff I got from petland discounts for $4, while GW sells the same shit for $50.
Til next time!